FIU emphasizes the Arts as part of its Worlds Ahead theme
Octubre 10, 2010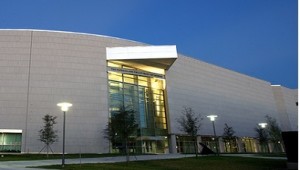 Florida International University (FIU) has adopted a new theme this year -- Worlds Ahead -- as part of a new communications plan to rebrand the University as innovative and vibrant, community-focused yet global.

The theme is further complemented with the University's Quality Enhancement Plan: "Global Learning for Global Citizenship." This initiative stresses global awareness, a global perspective, and an attitude of global engagement for students, faculty, staff and the community.

According to Carol Damian, Director and Chief Curator of The Patricia and Phillip Frost Art Museum, FIU has made the Arts part of this strategic plan, recognizing its significance in forming a world-class citizen.

Global learning is an educational approach, and The Frost is leading the way with its arts programs and exhibitions.

"As a university museum, we are first and foremost dedicated to education – of our own students and community, and the community of South Florida as well," said Damian.

FIU is supporting the arts through its robust schedule of arts, design and culture events this season at its two museums The Frost and The Wolfsonian, as well as the College of Architecture + The Arts. The College has even added new Worlds Ahead faculty artists such as renowned flutist Nestor Torres and orchestra conductor Dr. Grzegorz Nowack from the Royal Philharmonic in London.

For more information on the museums and College and their schedule of events, visit the websites below.

The Frost Art Museum: TheFrost.fiu.edu/
The Wolfsonian Museum: www.wolfsonian.org/
College of Architecture + The Arts: Carta.fiu.edu/

Photo Credit: The Frost Art Museum

© 2010, ArtistaMundo.com
To contact Alexandra Figueredo, the writer, please email her at alexandra@artistamundo.com.